We are into the second semester now, so we are officially past the halfway mark!!! Make sure that you remember these four things...1) You can do this!!! 2) Answer the question being asked 3) Once you answer the question, does it make sense? and 4) Work Efficiently!
Don't let up...keep pushing...get your work done...ask questions when you don't understand...stay positive...see you in class!!!
The financial literacy focus of this course provides a real-life framework to apply upper-level mathematics standards. In our consumer-based society, a mathematics course that addresses the results of financial decisions will result in more fiscally responsible citizens. This course will give students the opportunity to apply mathematics found in financial topics such as personal investments, retirement planning, credit card interest, and savings to name a few.

Here is what we covered in class and your homework assignments. I will try to keep this as up to date as possible, but please also remember that if you get to see my pretty face...then you probably have homework.
Below, you will find helpful notes from class.
Powered by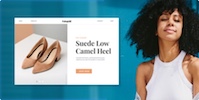 Create your own unique website with customizable templates.